MySQL Cluster CGE
User loads and data volumes are exploding - driven by increasing Internet penetration rates, social networking, high-speed mobile broadband connecting ever-smarter devices, new Machine to Machine (M2M) interactions, and more.
MySQL Cluster enables users to meet the database challenges of next generation web, cloud, and communications services with uncompromising scalability, uptime and agility.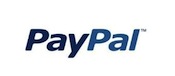 MySQL Cluster provides you with the following benefits:
New!

MySQL Cluster 7.5
Improved Capacity - Support greater dataset sizes with 128TB+ per data node
Improved Read Scalability - Increase read throughput by 2x or more with read-optimized tables
Improved SQL Support - Take advantage of the new native JSON datatype, Generated Columns and more
Easier to Use - Improved logging and SQL views offer greater insight into the current configuration, state, and database operations
99.999% Availability
With its distributed, shared-nothing architecture, MySQL Cluster has been designed to deliver 99.999% availability ensuring resilience to failures and the ability to perform scheduled maintenance without downtime. Learn More »
In-Memory Database Delivering 200 Million QPS
Using memory-optimized tables, MySQL Cluster provides real-time response time and throughput meet the needs of the most demanding web, telecommunications and enterprise applications - delivering 200 Million Queries Per Second. Learn More »
Auto-sharding for Write-scalability
MySQL Cluster automatically shards (partitions) tables across nodes, enabling databases to scale horizontally on low cost, commodity hardware while maintaining complete application transparency. Learn More »
SQL & NoSQL APIs
MySQL Cluster enables users to blend the best of both relational and NoSQL technologies into solutions that reduce cost, risk and complexity. Learn More »
Multi-site Clusters with Active Active Geographical Replication
Update-anywhere geographic replication enables multiple clusters to be distributed geographically for disaster recovery and the scalability of global web services.
Online Scaling & Schema Upgrades
To support continuous operation, MySQL Cluster allows on-line addition of nodes and updates to live database schema to support rapidly evolving and highly dynamic workloads.
MySQL Cluster Auto-Installer
Get MySQL Cluster up and running in minutes! Graphically configure and provision a production-grade cluster, automatically tuned for your workload and environment. Learn More »
MySQL Cluster Manager
MySQL Cluster Manager simplifies the creation and management of the MySQL Cluster Carrier Grade Edition database by automating common management tasks. Learn More »
24x7 Technical Support
MySQL Technical Support Services provide 24x7 direct access to our expert MySQL Support engineers who are ready to assist you in the development, deployment, and management of MySQL applications. Learn More »