MySQL Cluster CGE
MySQL Cluster is the distributed database combining linear scalability and high availability. It provides in-memory real-time access with transactional consistency across partitioned and distributed datasets. It is designed for mission critical applications.
MySQL Cluster has replication between clusters across multiple geographical sites built-in. A shared nothing architecture with data locality awareness make it the perfect choice for running on commodity hardware and in globally distributed cloud infrastructure.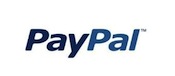 MySQL Cluster provides you with the following benefits:
New!

MySQL Cluster 7.6

MySQL Cluster 7.6 is all about supporting the latest hardware, scaling to even larger and easier to maintain systems.
Improved Recovery - Faster restarts, faster checkpointing and less disk space for building larger systems.
Improved Data Loading - Import tool for loading data into cluster at maximum parallel speed.
Improved SQL Support - Even more parallel query processing, making some joins up to 50% faster.
Improved Communication - Local nodes connect via shared memory for faster communication.
Improved Parallelism - For faster and more balanced operations making better use of hardware resources.
Proven daily and serving billions
Billions of users get in contact with MySQL Cluster every day during every phone call. MySQL Cluster's distributed, shared-nothing architecture is used at the core of mobile phone networks, authentication systems and gaming platforms.
99.9999% Availability
Cluster maintains multiple copies of its dataset for maximum availability. MySQL Cluster has proven to deliver 99.9999% availability ensuring resilience to failures and the ability to perform scheduled maintenance without downtime. Learn More »
In-memory Real Time Database
Using memory-optimized tables, MySQL Cluster provides real-time response time and throughput meet the needs of the most demanding web, telecommunications and enterprise applications. Learn More »
Auto-partitioning and Scalability
MySQL Cluster automatically partitions tables across nodes (shards), enabling databases to scale horizontally on low cost, commodity hardware while maintaining complete application transparency. Learn More »
Parallel Distributed Query Engine
MySQL Cluster's unique parallel query engine and distributed cross partition queries give an always consistent access to the entire distributed and partitioned dataset making scalable applications programing straightforward and simple. Learn More »
Data Locality Awareness
Cluster has data locality awareness build into its APIs. No name or data management nodes are needed. Point selects go to the correct node, and the closest copy of the dataset.
SQL & NoSQL APIs
MySQL Cluster enables users to blend the best of both relational and NoSQL technologies into solutions that reduce cost, risk and complexity. Learn More »
Multi-site Clusters with Active Active Geographical Replication
Update-anywhere geographic replication enables multiple clusters to be distributed geographically for disaster recovery and the scalability of global web services.
Online Scaling & Schema Upgrades
To support continuous operation, MySQL Cluster allows on-line addition of nodes and updates to live database schema to support rapidly evolving and highly dynamic workloads.
MySQL Cluster Auto-Installer
Get MySQL Cluster up and running in minutes! Graphically configure and provision a production-grade cluster, automatically tuned for your workload and environment. Learn More »
MySQL Cluster Manager
MySQL Cluster Manager simplifies the creation and management of the MySQL Cluster Carrier Grade Edition database by automating common management tasks. Learn More »
24x7 Technical Support
MySQL Technical Support Services provide 24x7 direct access to our expert MySQL Support engineers who are ready to assist you in the development, deployment, and management of MySQL applications. Learn More »