"When we built our core system and CMS and were considering upgrading our database, Smart Style suggested MySQL Database Service on OCI. To challenge new technologies and hedge risks in case of failure, we decided to implement MySQL Database Service with a view to multi-cloud computing. We have succeeded in reducing costs while ensuring future security and stability."

Naoki Uchiyama,
IT Strategy Dept. Manager,
Pasona Tech, Inc.
Overview
Pasona Tech, Inc. is one of the major employment agencies in the information technology industry in Japan. They achieved a 75% cost reduction after migrating their Content Management System (CMS) from Amazon Web Service (AWS) with RDS to MySQL Database Service on Oracle Cloud Infrastructure (OCI). MySQL Database Service provides better performance and scalability at a lower cost than Amazon RDS.
Business Challenges & Goals
Pasona Tech was facing increasing cost of AWS for the management of their CMS platform. They desired a multi-cloud option to support business continuity, high availability and disaster recovery.
Pasona Tech's limited engineering resources made it difficult to stay current with the latest MySQL security releases.
Business Results & Metrics
By migrating their CMS to MySQL Database Service on OCI, Pasona Tech built a multi-cloud environment within just a few days using Megaport Cloud Interconnect.
Smart Style Co.,Ltd., a group company of Pasona Tech specialized in MySQL consulting, provided comprehensive consulting support for cloud environment setup, connection of multiple cloud services via Megaport, as well as the tuning of MySQL. Experienced consultants of Smart Style assisted in the migration and improved the operational efficiency, while experts from the MySQL Support team were available to assist in the migration 24x7.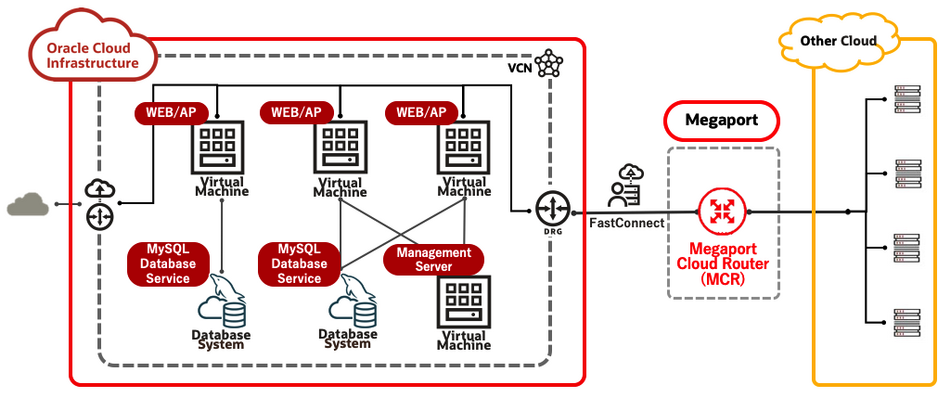 Oracle Partner for implementation
Smart Style Co.,Ltd. is a partner of MySQL since 2004 and is certified with Oracle Cloud Platform and MySQL 8 Sell Expertise. Smart Style is responsible for the system design, and the implementation of OCI and Megaport, as well as operations.
Resell of OCI (Cloud Resell Contract)
Setup of OCI and MySQL Database Service
Implementation of multi-cloud environment via Megaport connectivity
Monitoring and operation of multi-cloud environment