"MySQL allowed us to significantly increase database usage in our organization. It is a tool perfectly suited to public research applications considering both its performance and open source nature."

Sylvain Bonneval
DBA, Genoscope
Genoscope, the French National Sequencing Center, was created in 1997 and is one of the largest sequencing centers in Europe. Its mission is to acquire, to "sequence" and to analyze the genetic information of various organisms presenting a scientific, medical or economic interest. DNA sequencing is the process of determining the precise order of nucleotides within a DNA molecule. Genoscope produces various types of data, such as complete or partial genome sequences, that are then compared and analyzed. Following its role as a major actor in the Human Genome Project, Genoscope has changed its orientation toward environmental genomics. Since 2007, Genoscope is part of CEA, the French Alternative Energies and Atomic Energy Commission.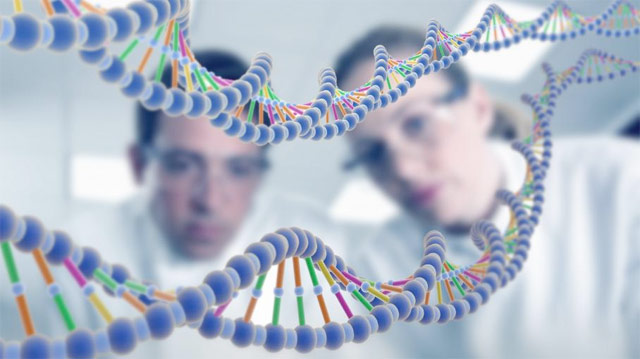 Challenges
Make a large amount of scientific data available to biologists worldwide via a database combining performance, ease of use and cross-platform availability.
Rapidly and easily deploy new database applications to address the constantly growing needs of genomic analysis.
Solution
Genoscope initially relied on Sybase for its database applications but faced a number of constraints, especially in terms of ease of use and administration as well as of cross-platform availability.
Evaluation and selection of MySQL as new database standard to eliminate those constraints.
About 300 MySQL databases storing 8 terabytes of data have been deployed so far by the sequencing center, including:

250 MySQL databases enabling the scientific community to access genomic data via web applications. Each application is dedicated to a specific type of data, for example "metagenomes" or the comparison of different genomes. The most important one handles over 5 terabytes of data, relying on approximately 30 MySQL databases.
About 50 MySQL databases are used for Business Intelligence as well as project management applications.

Genoscope relies on MySQL 5.6 for new applications; and on MySQL Workbench for their design and development. Sylvain Bonneval, DBA in the Genoscope systems team underlines "Beyond the performance and ease of use of MySQL, we particularly appreciate the fast pace of innovations delivered by Oracle. MySQL 5.6 integrates numerous very useful new features, and there's no doubt that tremendous progress is being made with MySQL."
MySQL Enterprise Edition was implemented to allow the teams to access Oracle's MySQL technical support, and to benefit from monitoring tools including the MySQL Enterprise Monitor and MySQL Query Analyzer.